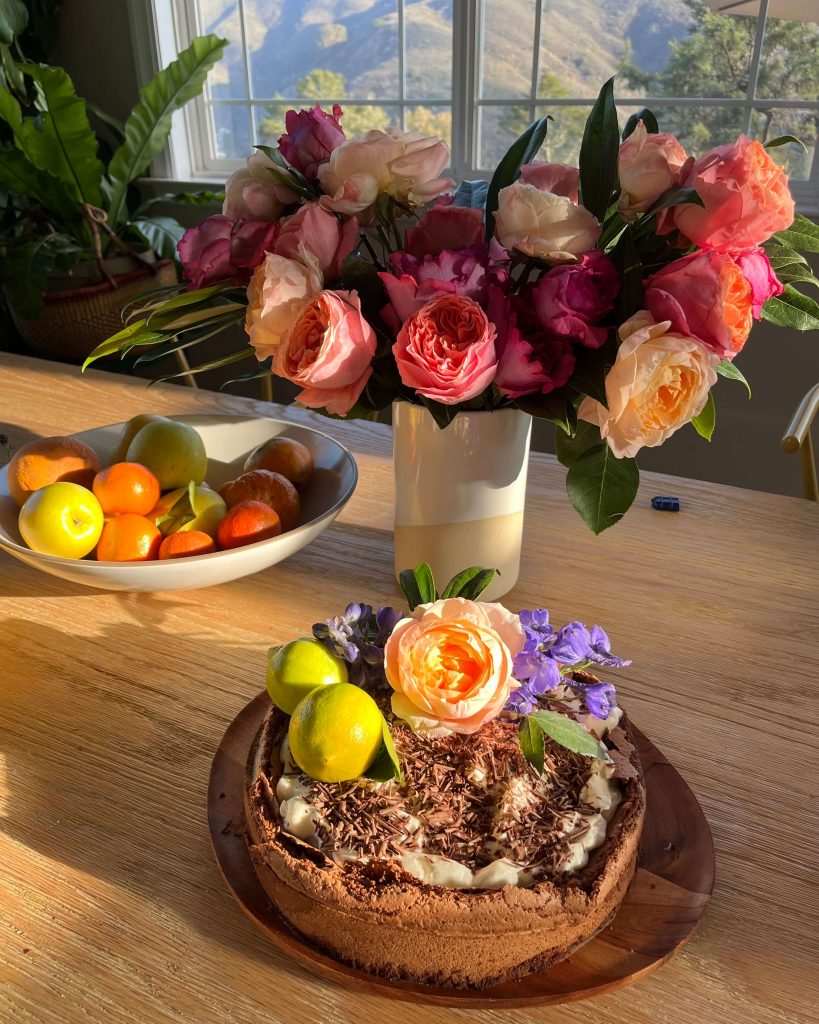 This is an amazing dessert for any occasion, from a simple family dinner to a party. Everyone loves it, and since it is gluten-free, they will want to have a second helping!
You should really try it out, it just melts in your mouth! It is very easy to make, just mix up all the ingredients, pour it into a pan and pop it in the oven.
To test for doneness, check that the edges are cooked and the surface is flaky. Do not overcook or it can turn out dry. If the cake is too wobbly when shaking the pan, it needs a little more cooking time. The center should be almost set and slightly jiggly.
You can serve this cake as is, with whipped cream or ice cream, either way, it is delicious!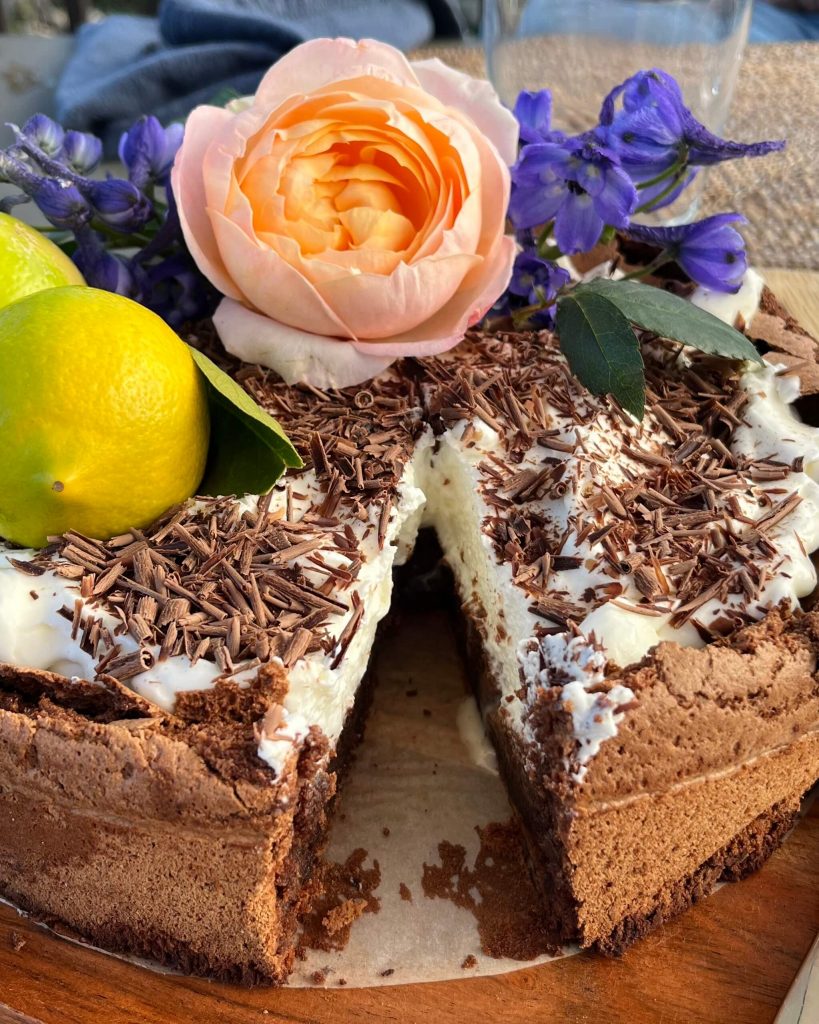 If you try out this Chocolate Cloud Cake, please do not forget to rate it and leave a comment! I love reading and replying to all your comments! You can also tag your pics to @elinasaiach on Instagram!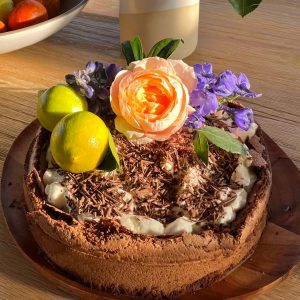 Chocolate Cloud Cake
Ingredients
For the cake:
225

grs

bittersweet chocolate, chopped

110

grs

unsalted butter at room temperature, cubed

6

eggs

at room temperature

1

cup

sugar

1

Pinch of salt
For the cream:
1 1/3

cups

heavy cream

3

tbsp

powdered sugar

Cocoa or chocolate shavings for decoration
Instructions
Preheat oven at 180°C/350°F. Line the bottom of a 22cm (9-inch) springform pan with parchment paper. 

Melt the chocolate on the top of a double boiler over simmering water (the bottom of the pan should not touch the water). Remove from the heat, add butter and stir until melted.

In a large bowl, beat 2 whole eggs and 4 yolks. Add ½ cup of the sugar and beat. Add chocolate mixture and beat. 

In another bowl, whip the remaining 4 egg whites with a pinch of salt until foamy. Gradually add the remaining ½ cup sugar and beat until stiff peaks form. Gently fold them into the chocolate mixture.

Pour the batter into the prepared pan and bake until the top is flaky and the center is almost set, 35-40 minutes. It is very important not to overcook. 

Let it cool at room temperature. Do not worry if the cake sinks in the middle, it is perfectly fine! Whip cream and powdered sugar, spread it over the top of the cake and decorate with chocolate shavings or cocoa powder.