A few days ago, I had the most amazing time in Temecula, Southern California, with my fantastic friends from @CAGrown!
Exploring the vibrant agricultural production in that area was an absolute blast! To reach Temecula, we hopped on a quick flight to San Diego and drove north for about an hour, feeling the anticipation building up.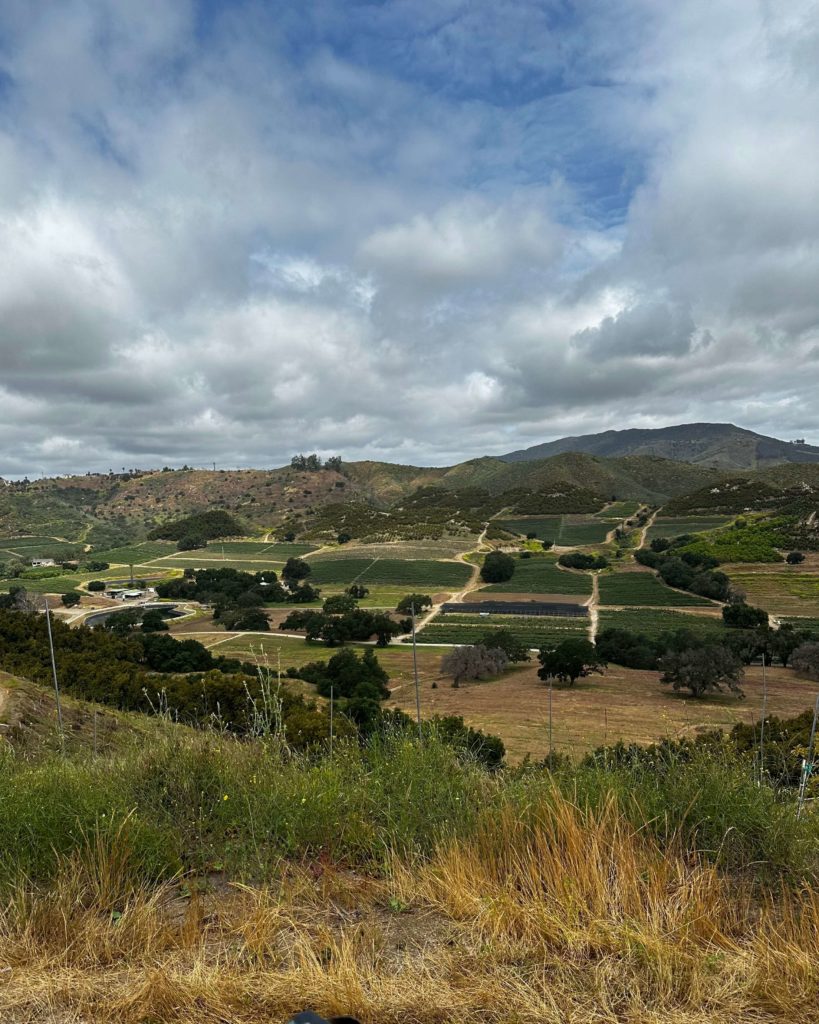 Huge shoutout to the incredible folks at @CAGROWN for hosting us in the breathtakingly beautiful @southcoastwineryresort. Talk about starting the trip on a high note!
Our first stop was @FairfieldFarms, a farm that specializes in growing organic blueberries and avocados. We couldn't have timed it better because it was blueberry picking season, running from April to June.
Imagine the joy of harvesting those juicy, flavorful blueberries with your own hands!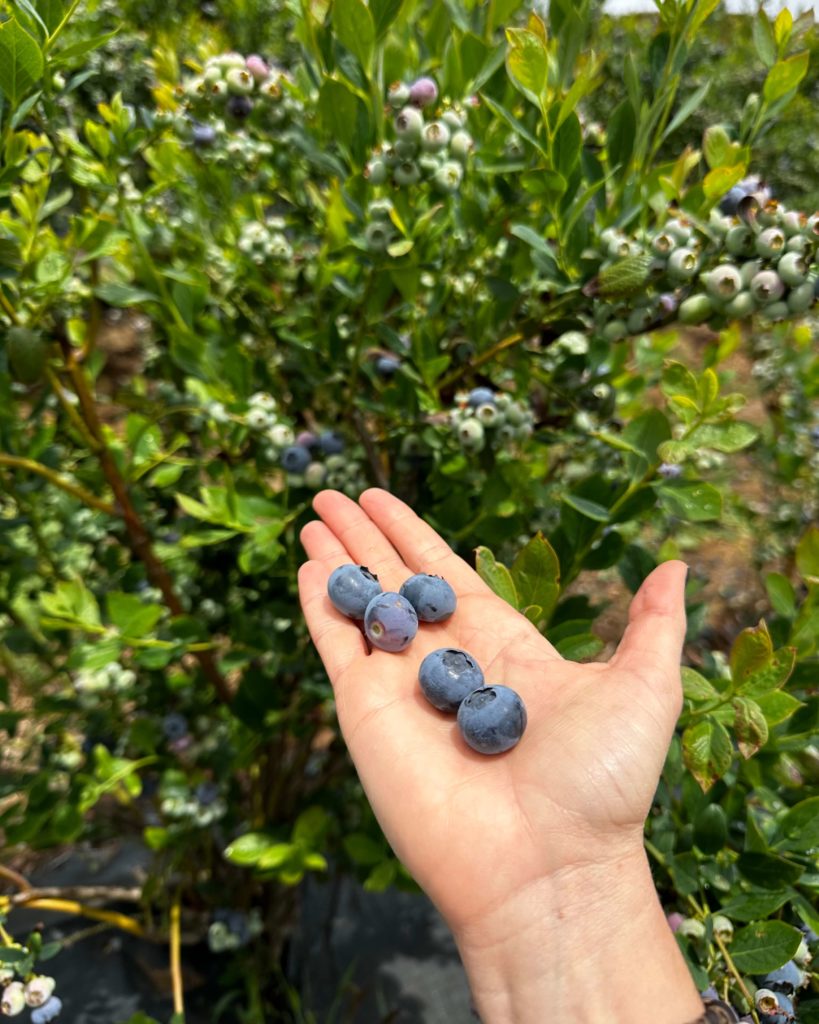 We were treated to an enlightening tractor tour by Spencer, who shared fascinating insights into the fruit production process. Did you know they even bring in bees to pollinate the avocado trees' flowers? Nature's helpers doing their magic!
@FairfieldFarms is home to various avocado varieties, each with its own harvesting window. Hass avocados thrive from February to August, Lamb Hass shines in July and August, and Reed avocados take the stage during September and October. So much avocado goodness to enjoy!
Next up was @ResendizBrothers, an exotic flower farm that specializes in Proteas. Oh my, those flowers were a sight to behold!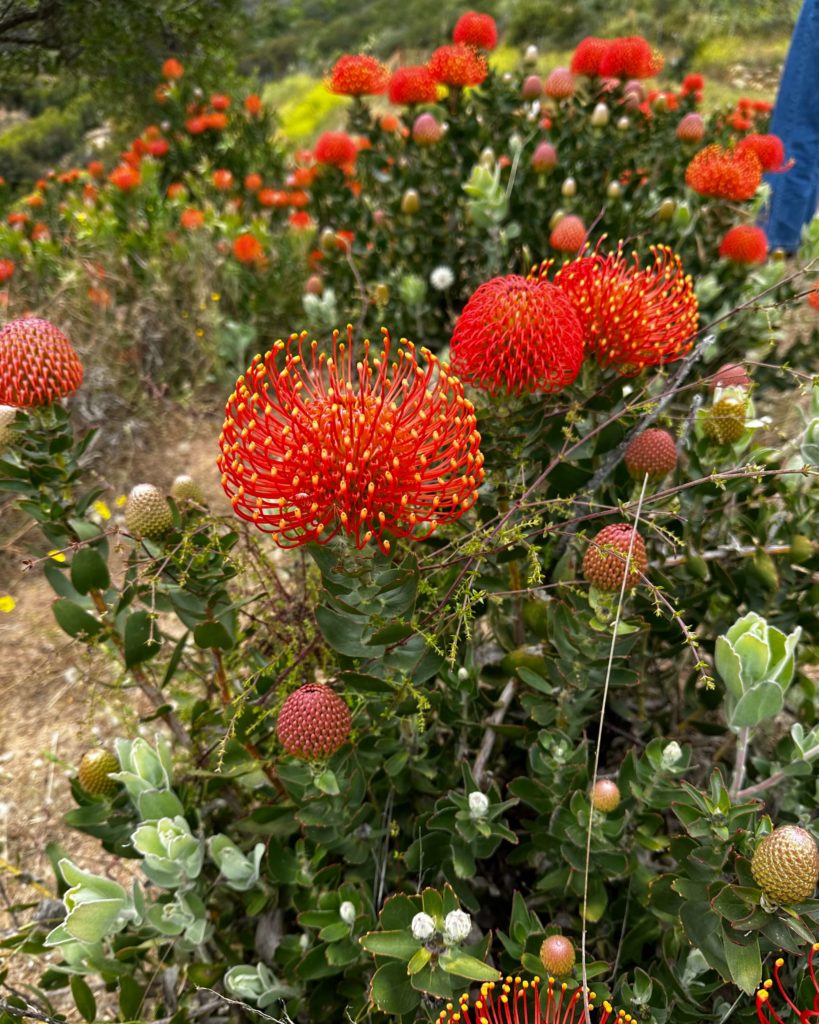 The Pincushion variety was especially stunning. Ismael "Mel" graciously guided us through the production process and showed us the art of creating dream bouquets with Proteas. It was like stepping into a fairytale garden.
What truly struck me during our tour was the incredible love, dedication, and passion the farmers poured into their work. Their commitment to producing exceptional crops and exquisite flowers was awe-inspiring.
@ResendizBrothers doesn't stop at Proteas; they cultivate over 350 varieties of flowers and foliage. A true haven for flower enthusiasts and admirers of nature's beauty.
To top off our day, @CAGROWN organized a delightful dinner featuring a mouthwatering selection of cheeses from @realcaliforniamilk and exceptional wines from @TemeculaWines. It was a culinary experience that perfectly complemented the remarkable agricultural journey we had embarked upon.
The adventure continued the next day as we explored @Europavillage, an extraordinary place that artfully combines the traditions of Italy, Spain, and France with California's finest products. Our wine and food tasting showcased the best of the region, an unforgettable fusion of flavors and cultures.
My time in Temecula was an absolute joy, filled with delightful discoveries and unforgettable moments. I can't thank @CAGrown enough for this incredible experience!