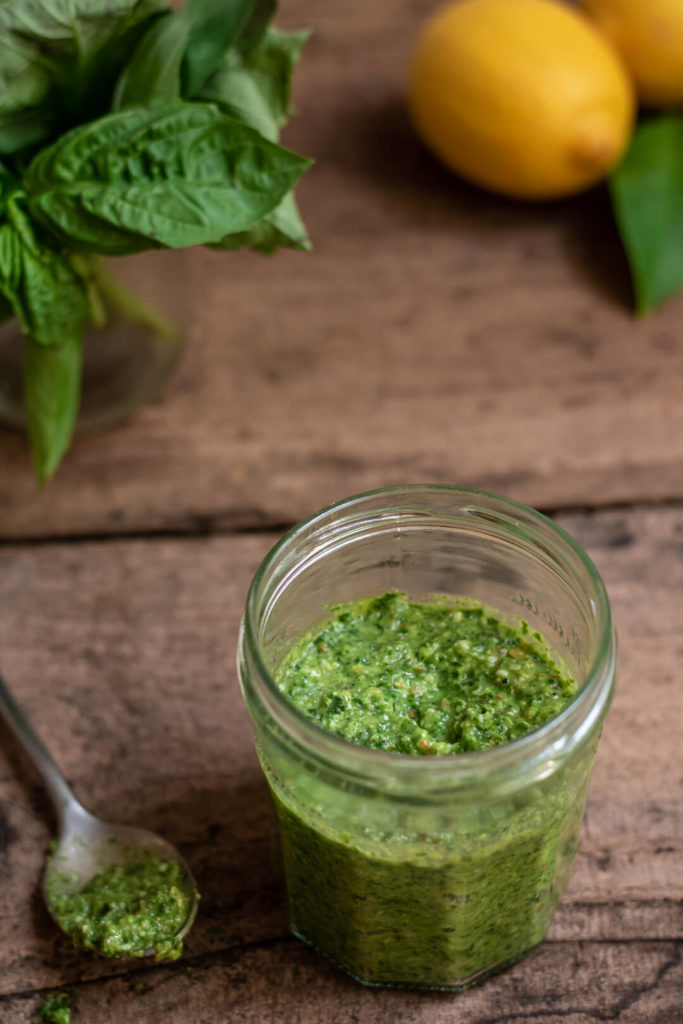 Having a jar of fresh pesto in the fridge is a must for me. This super fresh, delicious sauce is great for pasta, salads, sandwiches, pizza, soups, fish or meat… the applications are endless!
It barely takes 5 minutes to make: all you need to do is mix basil or any other fresh herb, lemon, Parmesan cheese and almonds, nuts or pine nuts, which is the most traditional way to make it. Season and process everything.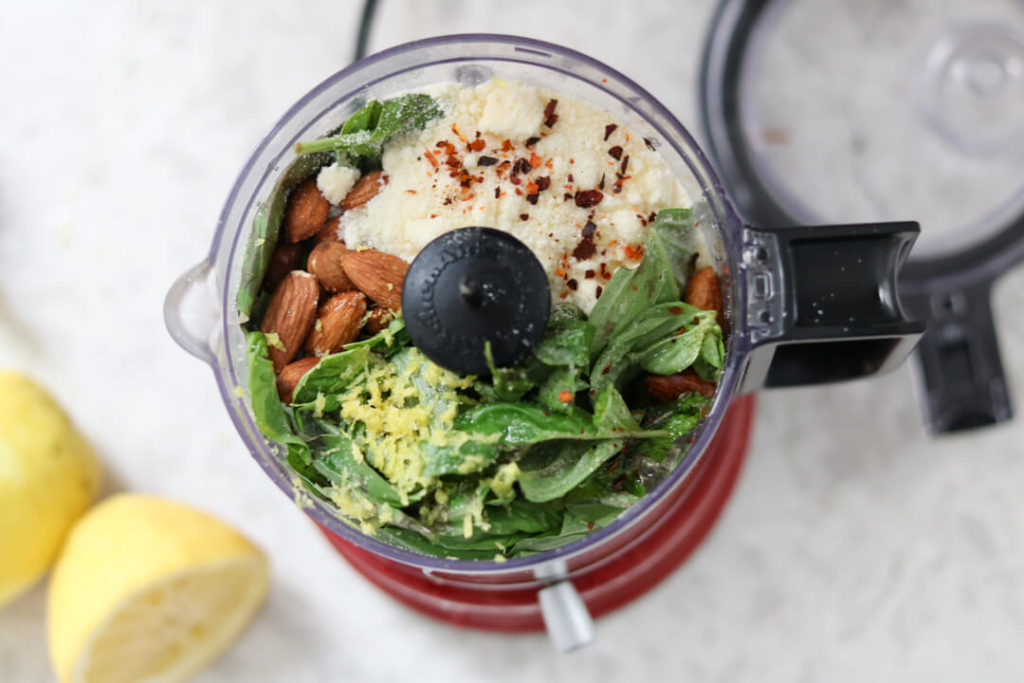 It is that simple, and ready to use! It keeps for a week in the fridge and 3 months in the freezer.
If you try out this Basil Pesto Sauce, please do not forget to rate it and leave a comment! I love reading and replying to all your comments! You can also tag your pics to @elinasaiach on Instagram!