This cake takes me back to my childhood, which is probably is why I love it so much. It is the go-to cake my mother would bake for us, and still does for our birthdays as well as our children's birthdays.
It is great for kids, for any ordinary day or for a special occasion, as was the case with Lucas' birthday yesterday!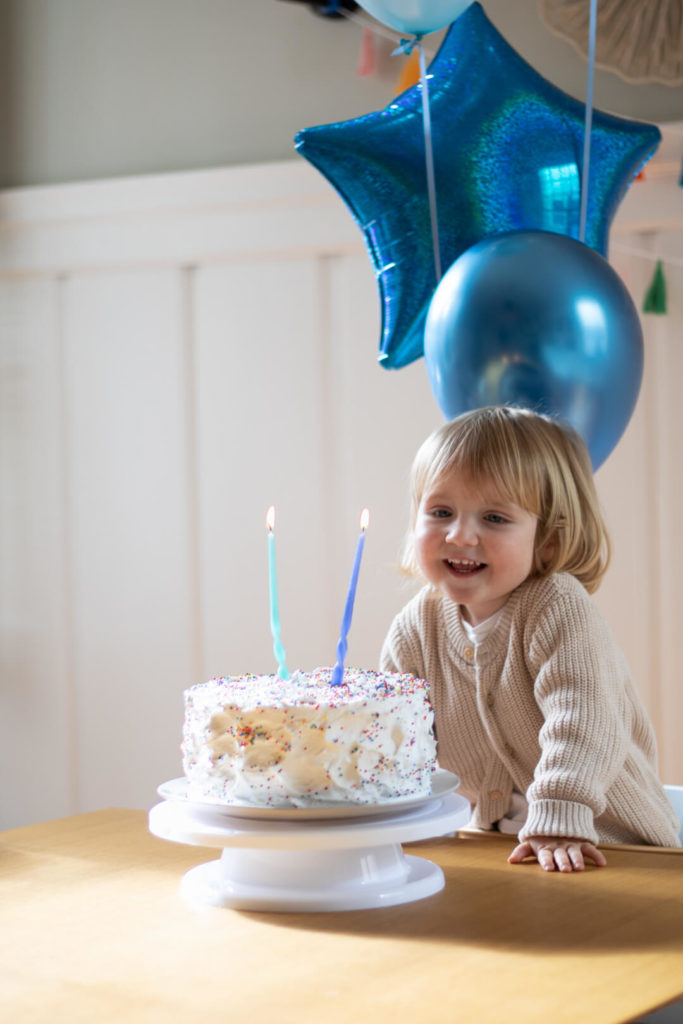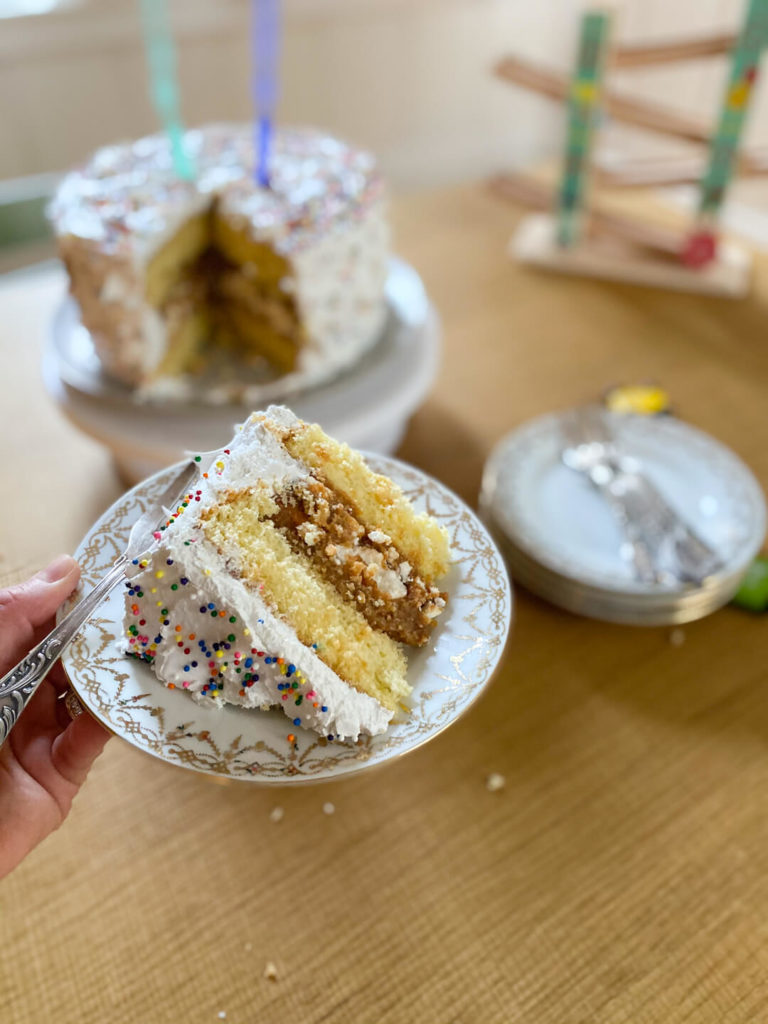 If you try out this Simple Birthday Cake, please do not forget to rate it and leave a comment! I love reading and replying to all your comments! You can also tag your pics to @elinasaiach on Instagram!
Simple Birthday Cake
Ingredientes
For the cake:
6

eggs

180

grs

white sugar

180

grs

all-purpose flour

, sifted

1

tsp

vanilla extract
For the meringue:
2

egg whites at room temperature

200

grs

white sugar

2 1/2

tbsp

water + vanilla extract

Pinch of salt + a few drops of vinegar
To assemble:
Plain syrup 

Around 700gr dulce de leche

, the firm kind

Mini meringues
Instrucciones
For the cake: Preheat oven at 180°C/350°F. Grease and flour a round cake pan. Whip together eggs, sugar and vanilla until fluffy. Gently fold in flour using a spatula to combine. Pour the batter into the pan and bake for about 15 minutes. Turn the cake out onto a wire rack to cool completely.

For the meringue: Gently simmer some water in a medium-size pan. Combine all the ingredients the bowl of a stand mixer and cook for 4-5 minutes on a water bath stirring constantly (the bowl must not touch the simmering water) until the sugar is dissolved and it is hot to the touch. Remove from the heat and place the hot bowl back onto the stand mixer. Whisk on high speed until egg whites are cool, glossy and stiff peaks form, about 3-5 minutes.

Assembling: Cut the cake in half horizontally and pour spoonfuls of syrup to moisten it. Spread the bottom half of the cake with dulce de leche and cover with the mini meringues. Spread more dulce de leche on the other half and place it on top, filling side down (as in a sandwich). Cover with the meringue and decorate to taste.
Notas
Tips:
You can use a large 24cm (10 inch) pan or divide the batter into two 20cm (8 inch) pans, as I did.
You can grease the pan and cover the bottom with parchment paper to turn the cake out more easily.