Some vegetables taste ever better when roasted! And that is precisely the case of Brussels Sprouts, with caramelized crispy leaves and creamy hearts. They make great side dishes and salads.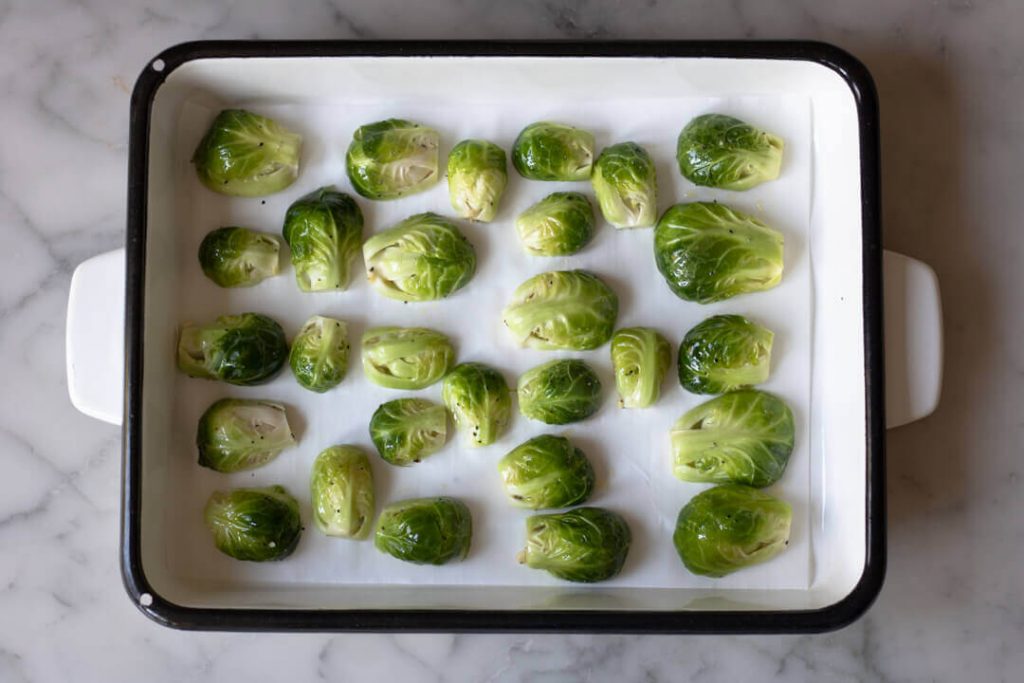 Roasted Brussels Sprouts
Ingredients
Brussel Sprouts

Olive oil

Salt and pepper
Instructions
Preheat oven at 220°C/430°F. A very hot oven is the key to successfully roasting the sprouts.

Cut off the base of the sprouts if it is too dry, then cut them in half lengthwise. Place them in a bowl with olive oil, salt and pepper and toss to combine.

Line a baking dish with parchment paper (or aluminum foil) and place the sprouts cut side down. Bake for 20 minutes, or until the leaves and bottoms are golden.