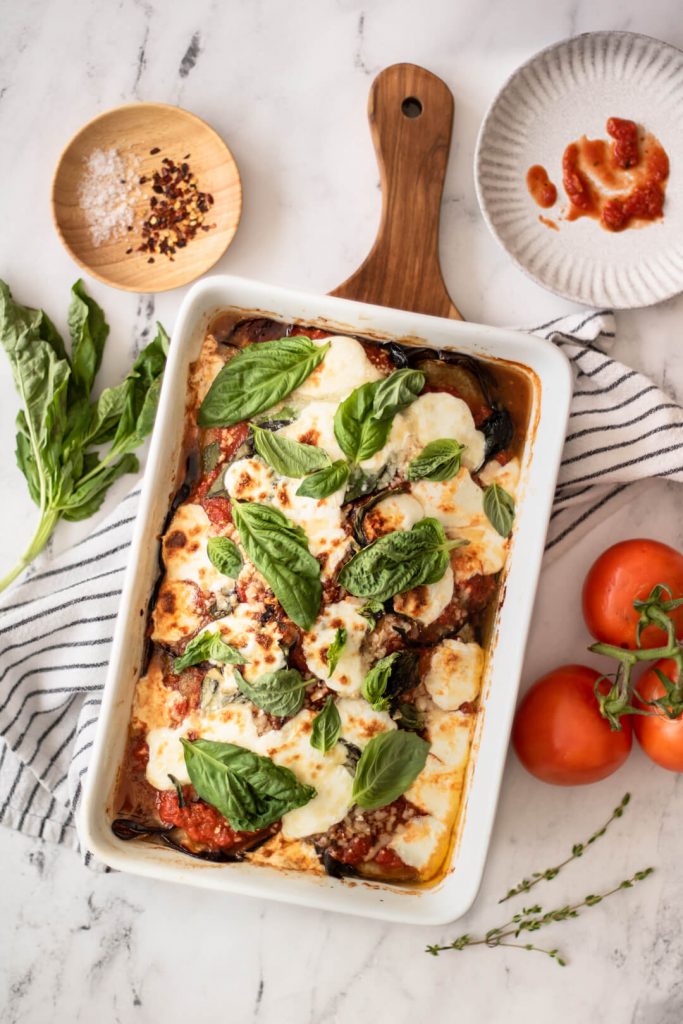 This typical Italian dish is so flavorful! It does take some preparation time and a few extra steps, but it is
totally worth it! It consists of layers of eggplant with tomato sauce, basil, mozzarella and Parmesan
cheese. This is one of those dishes I never grow tired of!
The first step is to thinly slice and fry the eggplants. This is the most time-consuming task in the whole
recipe, the rest is super quick and simple, especially if you have made the tomato sauce ahead. I usually
have some frozen sauce in the freezer for such occasions.
Assembling the dish is really easy, all you have to do is alternate eggplant slices with tomato sauce, basil
leaves, mozzarella and grated Parmesan cheese, and then cover the whole dish with more grated
Parmesan that will bubble and turn golden in the oven. Absolutely to die for!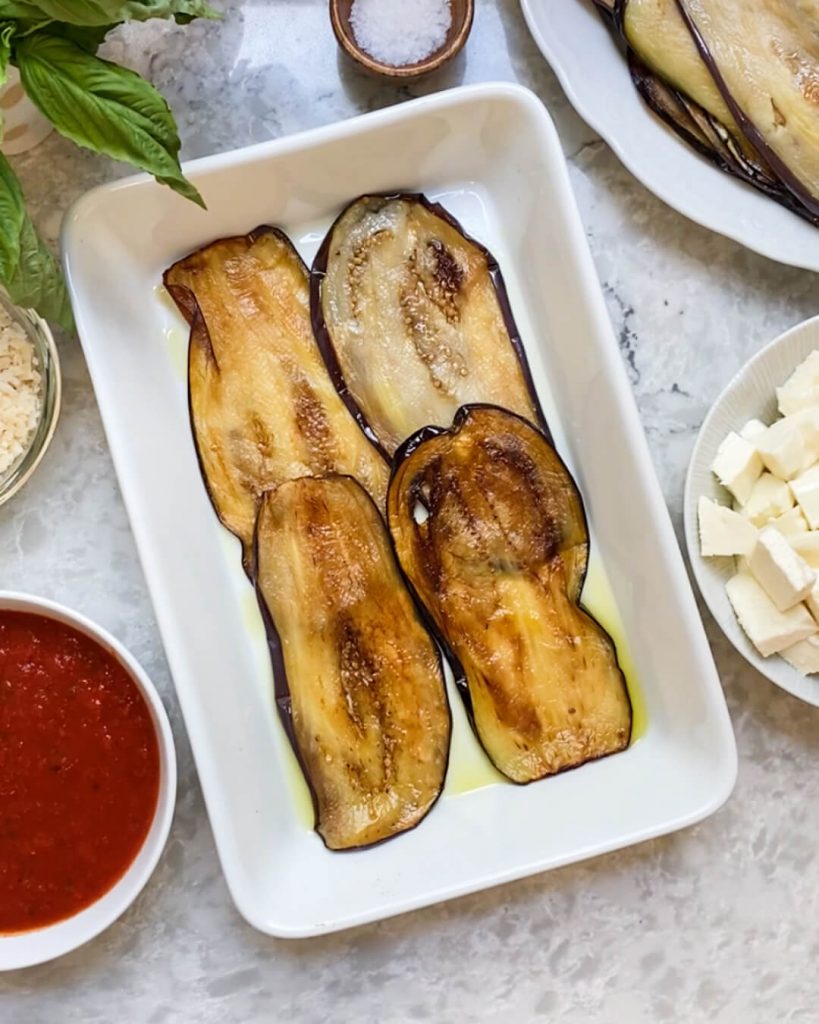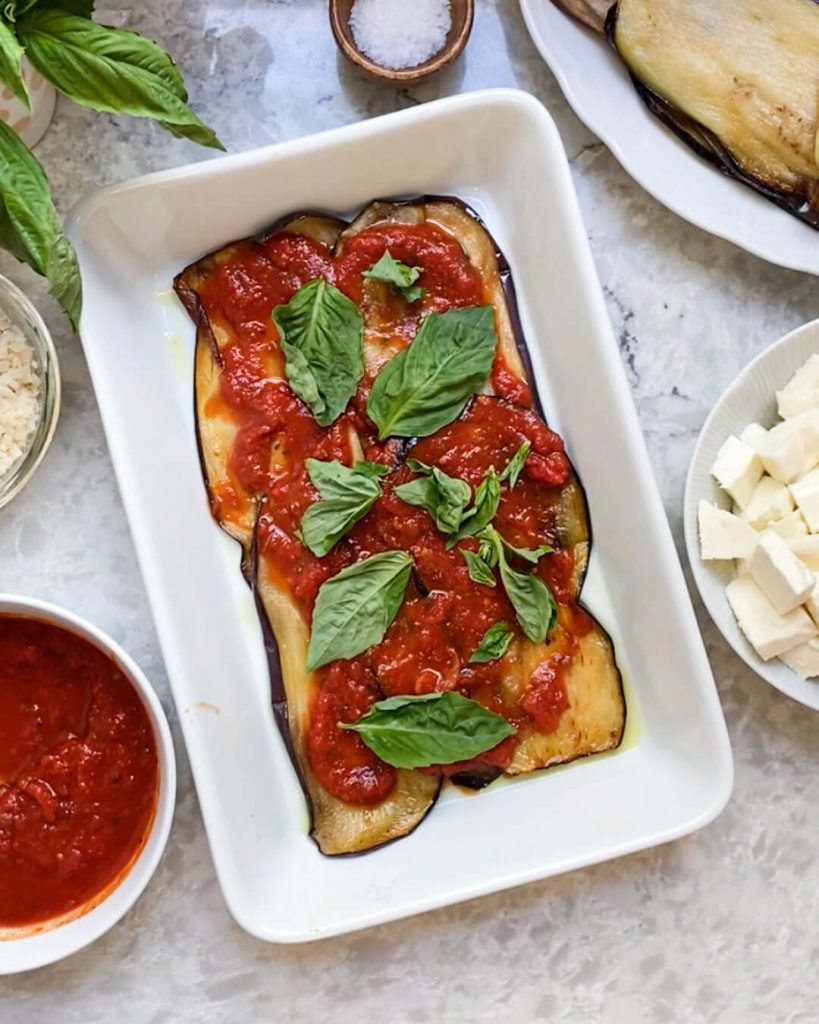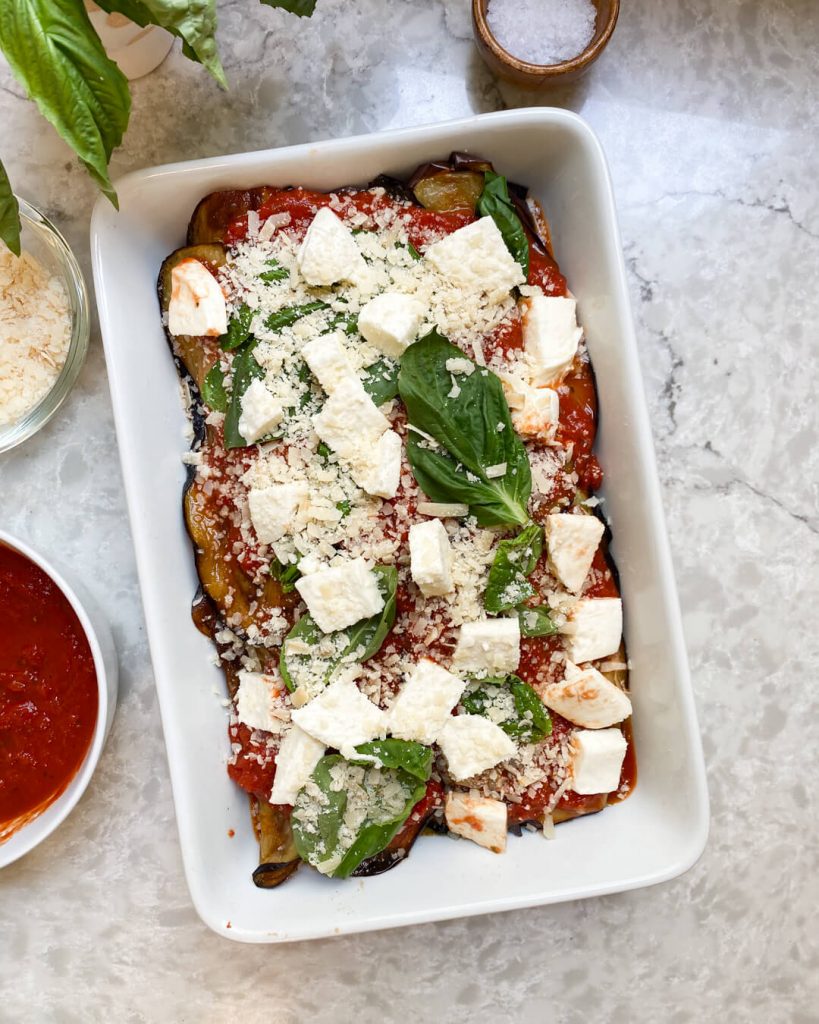 It can be used as a side for meats, which is the way I like it, or it can very well be a main dish on its own,
together with a green salad.
If you try out this Eggplant Parmigiana, please do not forget to rate it and leave a comment! I love
reading and replying to all your comments! You can also tag your pics to @elinasaiach on Instagram!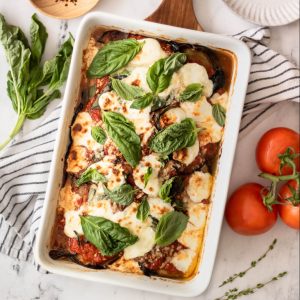 Eggplant Parmigiana
Ingredients
3

large eggplants, skin on, thinly sliced lengthwise

250

gr

tomato sauce

500

gr

mozzarella cheese

100

gr

Parmesan cheese

Salt and pepper

Oil for frying

Fresh basil
Instructions
Heat oil in a large skillet. Fry eggplant slices on both sides in batches until golden.

Drizzle the bottom of a baking dish with olive oil and cover it with a layer of eggplants, slightly overlapping them. Spread some tomato sauce over them, some basil leaves, mozzarella cheese, and finish with Parmesan cheese. Then another layer of eggplant and repeat the whole process to complete 3 or 4 layers. Cover the top layer with tomato sauce, mozzarella and lots of Parmesan cheese.

Bake in a preheated oven at 180°C/350°F for 15-20 minutes, or until golden and the cheese is bubbly.