Indulge in the silky smoothness of chocolate and the rich flavor of olive oil with every spoonful of this heavenly mousse. Trust us, one bite is never enough!!
This decadent dessert is surprisingly easy to make! With just a few simple ingredients and a little bit of time, you can whip up this rich and creamy Chocolate Olive Oil Mousse that's sure to impress!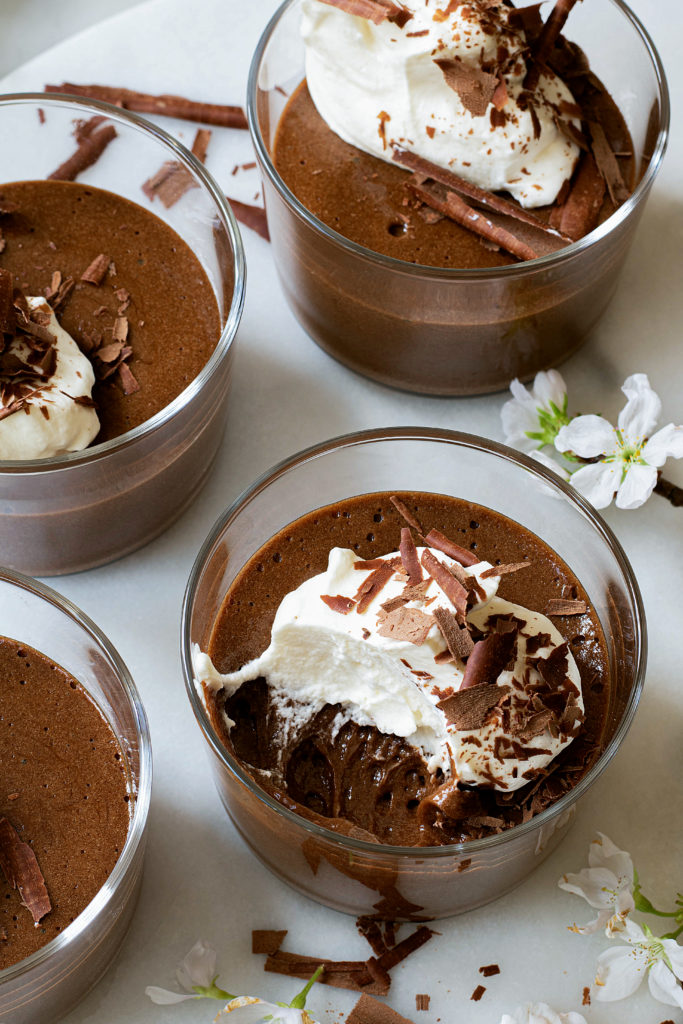 If you try out these Chocolate Olive Oil Mousse, please do not forget to rate it and leave a comment! I love reading and replying to all your comments! You can also tag your pics to @elinasaiach on Instagram!
Chocolate Olive Oil Mousse
Ingredients
150

g

grams dark chocolate, chopped

1/2

cup

olive oil (I used CaliforniaOliveRanch Avocado Blend)

4

eggs at room temperature, separated

Pinch of salt

1/4

cup

sugar

For serving: whipped cream and chocolate shavings
Instructions
Melt the chocolate in the top of a double boiler. Once melted, remove from the heat. Add the oil and combine.

Whip the egg whites with a pinch of salt until stiff peaks.

n another bowl, whisk the yolks with sugar until pale. Add the chocolate-oil mixture and fold until mixed completely. Add a third of the beaten egg whites and fold, then fold in another part of the egg whites and incorporate until no whites are visible.

Spoon the mixture into individual ramekins or one large bowl. If desired, serve with whipped cream and chocolate shavings.