September is California Wine Month! My friends from CAGrown and California Wines invited me to visit the Monterey area to see some of the wineries and vineyards that produce wine in that beautiful region of California. While the Napa and Sonoma counties are the best-known regions for wine production in California, the reality is that this state is so large that there are many fertile lands that can produce super good quality wine.
Monterey County is a very particular place, south of Silicon Valley, Monterey County has several subregions, with different climates, depending on whether they are closer or farther from the coast. The variation of temperatures during the day between one place and another, particularly in summer can be 50 degrees Fahrenheit, which defines in most cases, which is the varietal that will be produced.
Although it is not the first time I go to a winery, it is always interesting to know the different ways of making wine, what are the strains that work in each place, what are the techniques they use and above all what they seek to highlight.
The first day we had a tasting breakfast, yes a breakfast!, why waste time, right? at the Monterey Plaza Hotel. There we tasted the wines of Caraccioli Cellars, sparkling wines, in particular a Brut Rosé (60% Chardonnay and 40% Pinot Noir) that surprised me with its quality, especially considering the short time they have been working on this sparkling wine.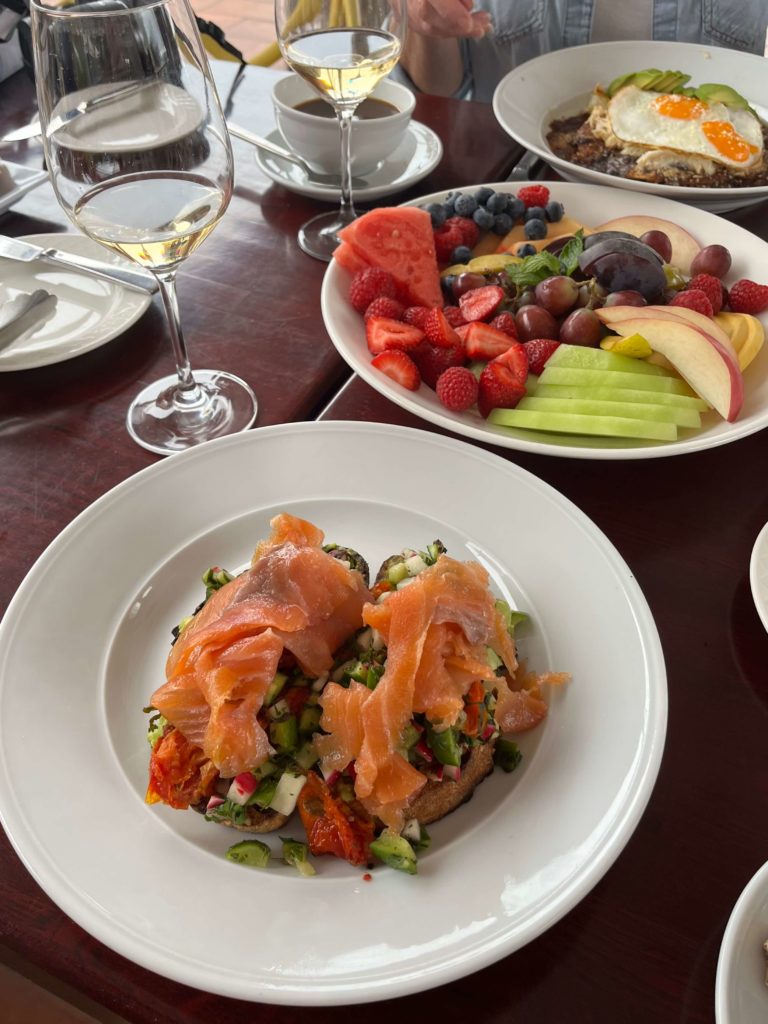 Then we went to Carmel Road, where they gave us a tour of the vineyards and told us the characteristics of the region that allow to produce excellent Chardonnays and Pinot Noir. We were lucky enough to be with winemaker Kris Kato, who took us to the lab, where they analyze the wines and grapes they produce. This is something we don't usually think about when we are opening a bottle of wine, and it's the fact that there's a lot of science and detail behind wine.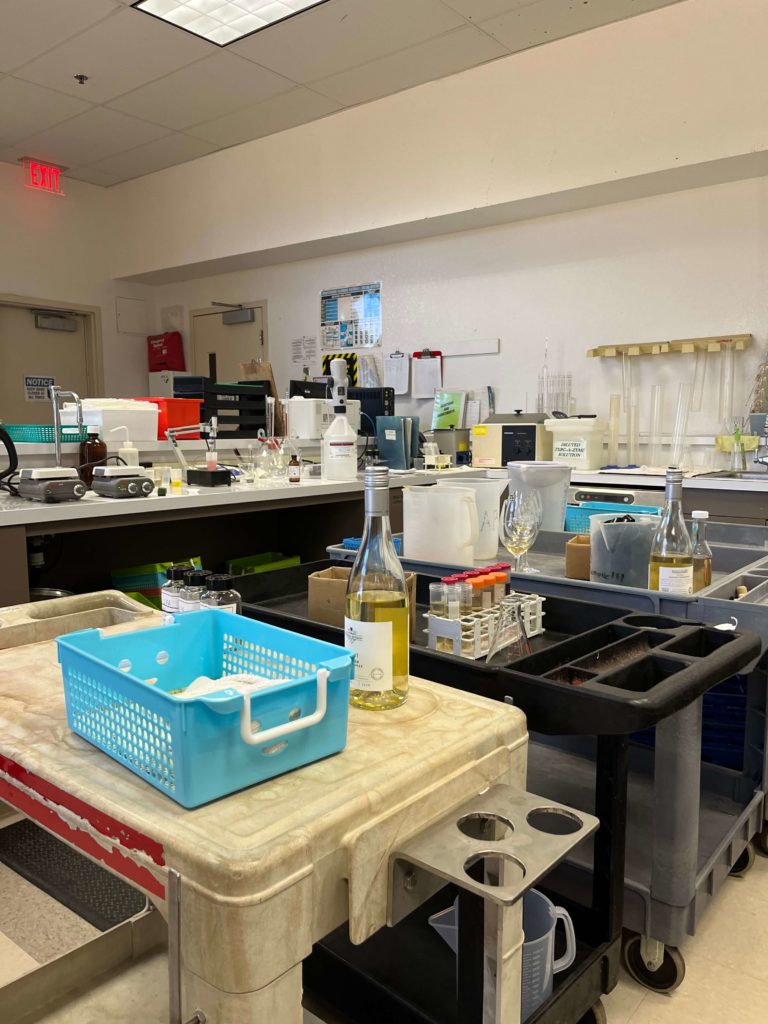 Ending the day, we had dinner with Scheid Family Wines. Winemaker Casey Di Cesare introduced us to the Metz Road Pinot Noir (2020),  Scheid Vineyards Chardonnay (2018) and a Rosé from Sunny Wines that has 0 residual sugar, less alcohol and fewer calories per glass. This tasting continued to show us the versatility of wines from California and within the Monterey region.
The following morning, we went to Talbott Vineyards and Sleepy Hallow Vineyards in the Santa Lucia Highlands. Tasting directly from the barrels, we tasted different clones of Chardonnay according to their maturation. Such an exciting experience!
We could have continued to visit more wineries and vineyards, but it was time to return to San Francisco. I'm still amazed by the diversity in California and how different its climates are. There is nothing that cannot be produced here, and to the good natural conditions technology works as the perfect complement in the pursuit for the best wines.
I'm so glad to have discovered Monterey as a wine region. I will definitely come back and so should you! Next time you're visiting the Bay Area or Carmel make sure to set aside some time to visit these wonderful wineries and enjoy everything that California has to give you!