We usually think of polenta as boring, but the truth is, it can be a really delicious and original dish. If you do not like or have any mushrooms, you can replace them with any other sautéed vegetable, or vegetable mix to make it more fun! And if polenta does not appeal to you, you can have the mushrooms with some pasta, quinoa or couscous.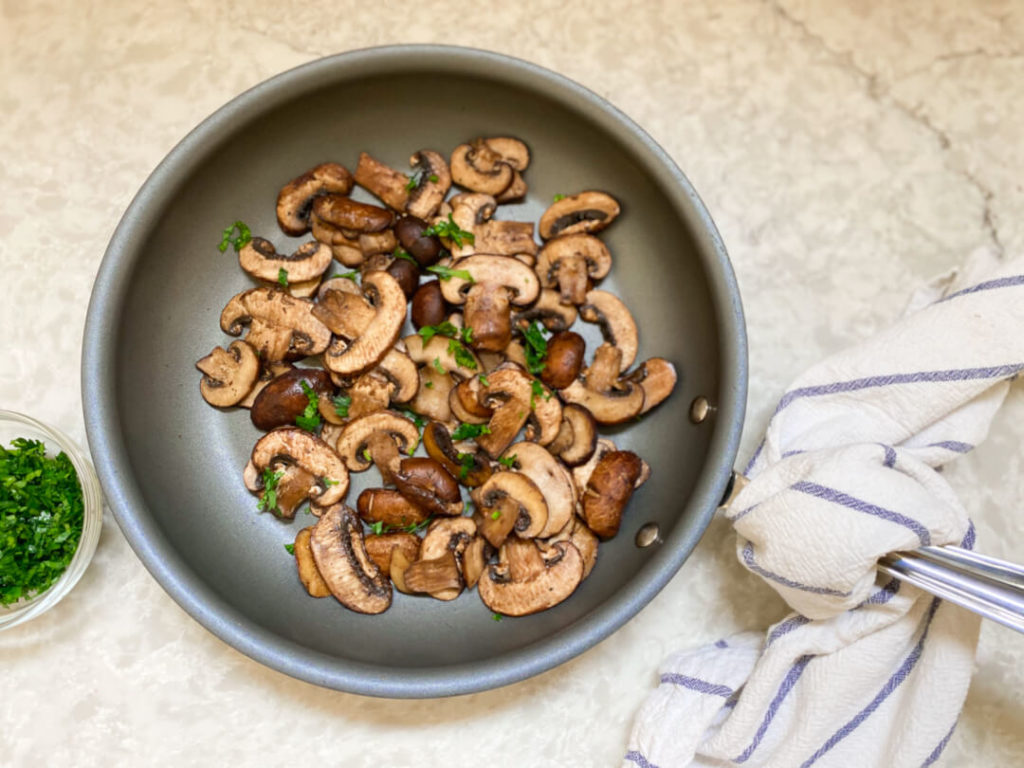 I love this dish on a cold winter night, especially if I do not feel like having meat. It is very easy and quick to make, creamy and super comforting!
If you try out this Polenta with sautéed mushrooms, please do not forget to rate it and leave a comment! I love reading and replying to all your comments! You can also tag your pics to @elinasaiach on Instagram!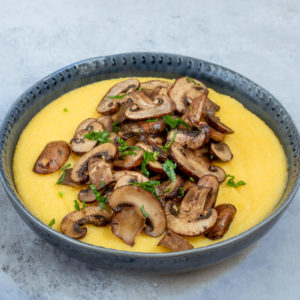 Polenta with Sautéed Mushrooms
Ingredients
2

cups

polenta

6

cups

water, milk or stock

450

grs

sliced mushrooms

2

tbsp

olive oil

Fresh herbs, like thyme, oregano or parsley

Salt and pepper

Grated cheese
Instructions
In a skillet, heat up the olive oil over medium heat.  Add the mushrooms, salt and pepper. Let them cook undisturbed for 2-3 minutes until golden brown. Then stir occasionally until cooked through. Turn off the heat and add the chopped herbs. 

In a large pot, bring the water, milk or stock to a boil. Add the salt and then slowly pour the polenta, whisking constantly with a wooden spoon so that no lumps are formed. Reduce the heat and stir for a few more minutes until it thickens. Add the cheese and check the seasoning.

Serve hot topped with the mushrooms.