These Parker House Rolls are soft, fluffy, buttery and soo delicious and irresistible! Perfectly sweet and salty!
They are made with simple ingredients and they are the perfect for all the upcoming holiday dinners! This is a so easy and foolproof recipe that anyone can make!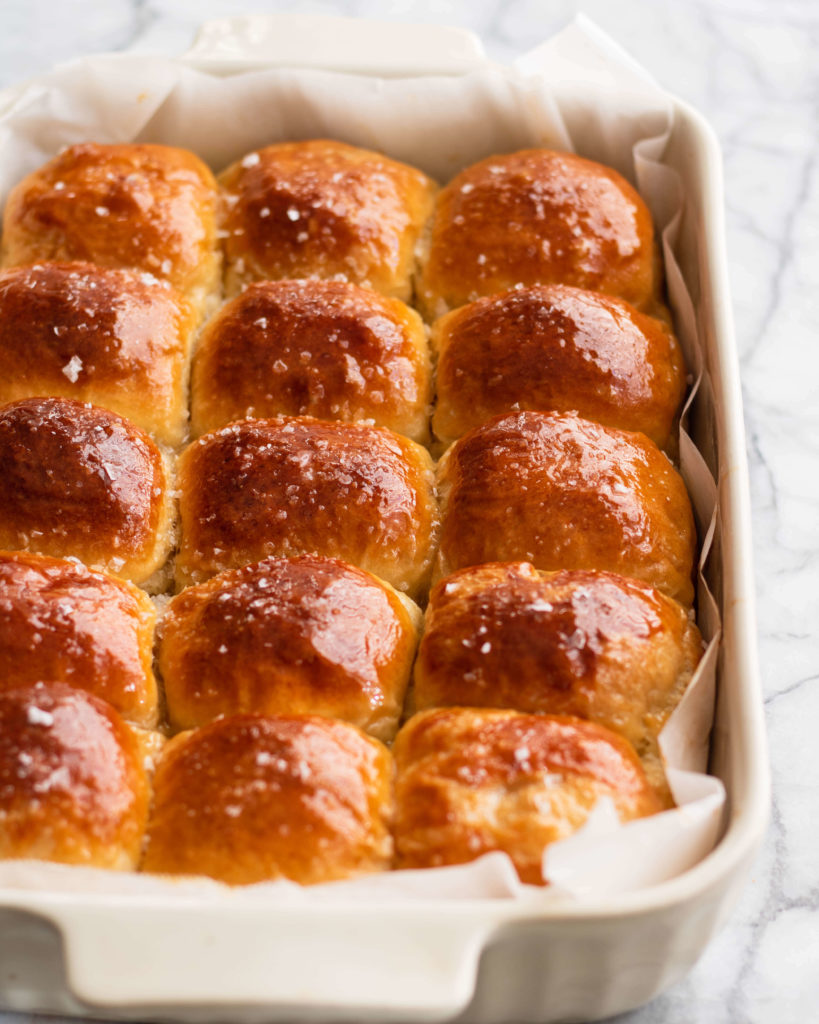 You can prepared the Parker House Rolls through step 2 until the point of placing them in a baking dish. Cover them with plastic wrap then keep refrigerated up to 2 days before baking.
When ready to bake, remove the rolls from the fridge 90 minutes prior to baking, then bake as directed.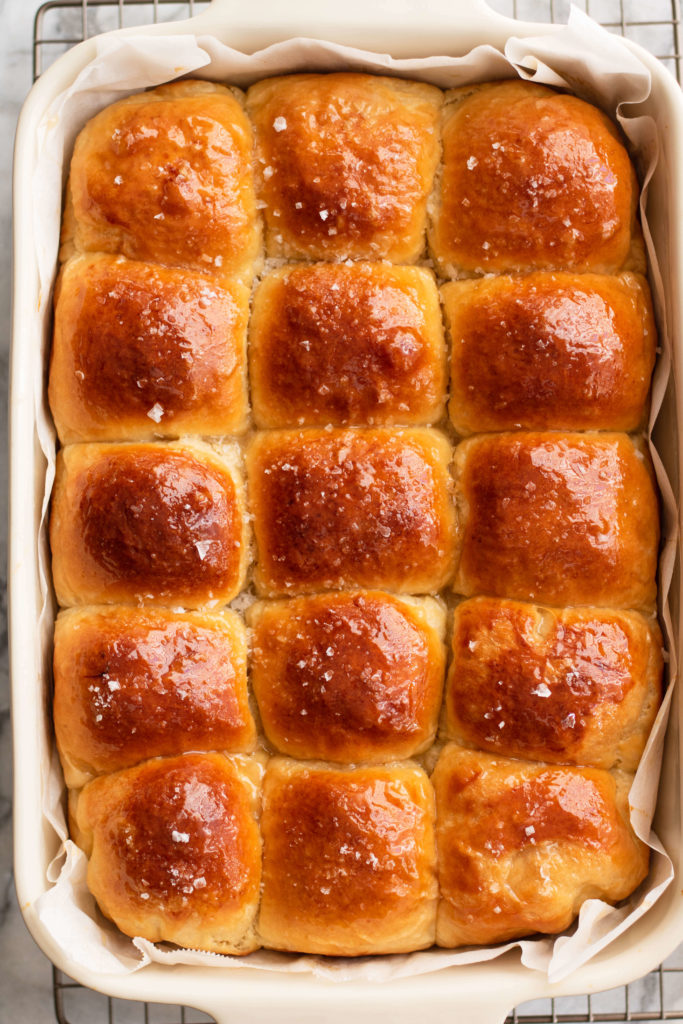 If you try out these Parker House Rolls, please do not forget to rate it and leave a comment! I love reading and replying to all your comments! You can also tag your pics to @elinasaiach on Instagram!